Yuto Ishii
Internaional Megagauss Science Laboratry, Institute for Solid State Physics, the University of Tokyo
Matsuda (Y.H.) Lab. PD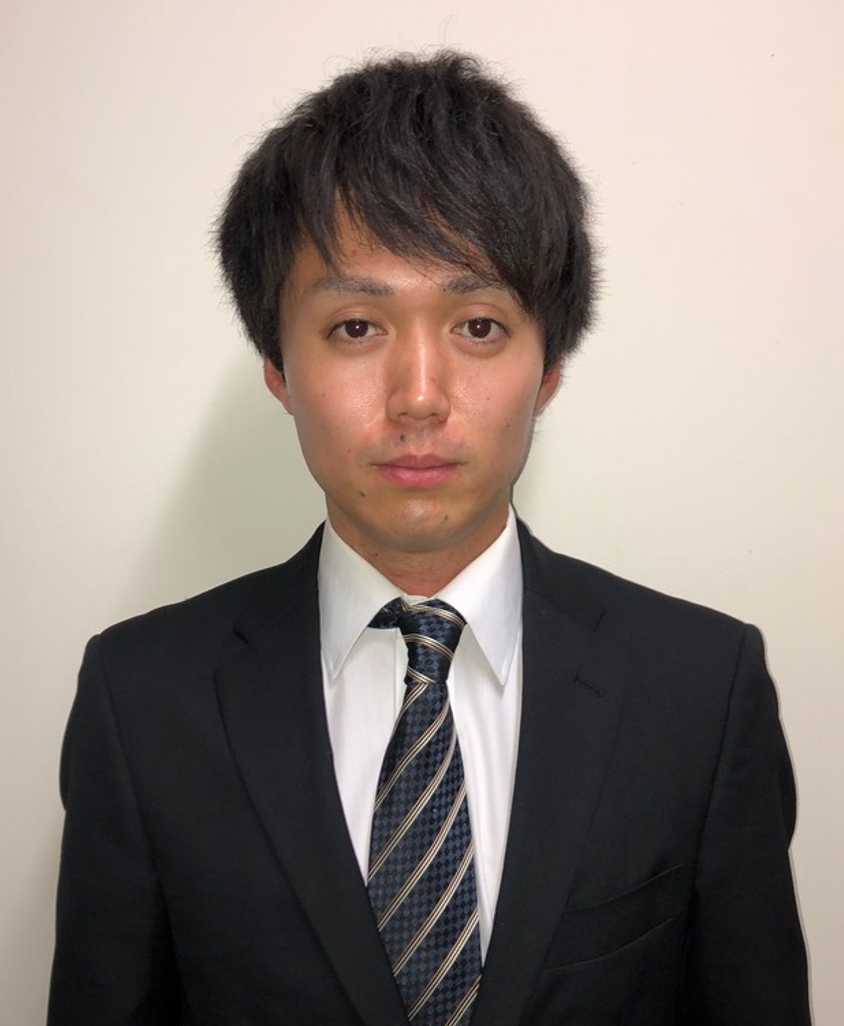 keywords,interests
magnetic frustration,field induced phase,insulating oxides
Ulrra-high magnetic field(single turn, electromagnetic flux compression technique)
material synthesis(solid state reaction,hydro-thermal,high-pressure method)
Publication
Structural study of quasi-one-dimensional vanadium pyroxene LiSiV2O6 single crystals
Y. Ishii, Y. Mutsushita, M. Oda, and H. Yoshida
J. Solid State Chem. 246, 125-129 (2017).
Unusual Magnetic State with Dual Magnetic Excitations in the Single Crystal of S = 1/2 Kagome Lattice Antiferromagnet CaCu3(OH)6Cl2・0.6H2O
H. Yoshida, N. Noguchi, Y. Matsushita, Y. Ishii, Y. Ihara, M. Oda, H. Okabe, S. Yamashita, Y. Nakazawa, A. Takata, T. Kida, Y. Narumi, and M. Hagiwara
J. Phys. Soc. Jpn. 86, 033704 (2017).
Gapless magnetic excitations in the kagome antiferromagnet Ca-kapellasite probed by 35Cl NMR spectroscopy
Y. Ihara, T. Sasaki, N. Noguchi, Y. Ishii, M. Oda, and H. Yoshida
Phys. Rev. B 96, 180409(R) (2017).
STM/STS study on electronic superstructures in the superconducting state of high-Tc cuprate Bi2Sr2CaCu2O8+δ
S. Mizuta, T. Kurosawa, K. Takeyama, N. Momono, Y. Ishii, H. Yoshida, M. Oda, and M. Ido
IOP Conference Series : Journal of Physics : Conference Series 969 (2018) 012071.
Quantum magnetism in uniform triangular lattices Li2AMo3O8 (A=In,Sc)
K. Iida, H. Yoshida, H. Okabe, N. Katayama, Y. Ishii, A. Koda, Y. Inamura, N. Murai, M. Ishikado, R. Kadono, and R. Kajimoto
Profile
from : Kini,Yoichi,Hokkaido,Japan (born on October 8 in 1992)
Hokkaido Otaru Choryo High School
Department of Physics, Hokkaido University
Department of Physics, Facalty of Science, Hokkaido University
hobby : Soccer,futsal,watghing sports,training,reading books,hot spring,bedrock bath,horse racing
e-mail:yutoishii@issp.u-tokyo.ac.jp